TempWorX – A safetime® Product
During the last 12 months, safetime® has been working towards creating a new management software for the Temporary Works procedure, titled "TempWorX". TempWorx is set to be fully released later this year!

---
What are Temporary Works?
Temporary works include parts of the works that allow or enable construction of, protect, support or provide access to, the permanent works and which may or may not remain in place at the completion of the works.
"A temporary work acts as an engineered solution used to support or protect either an existing structure or the permanent works during construction."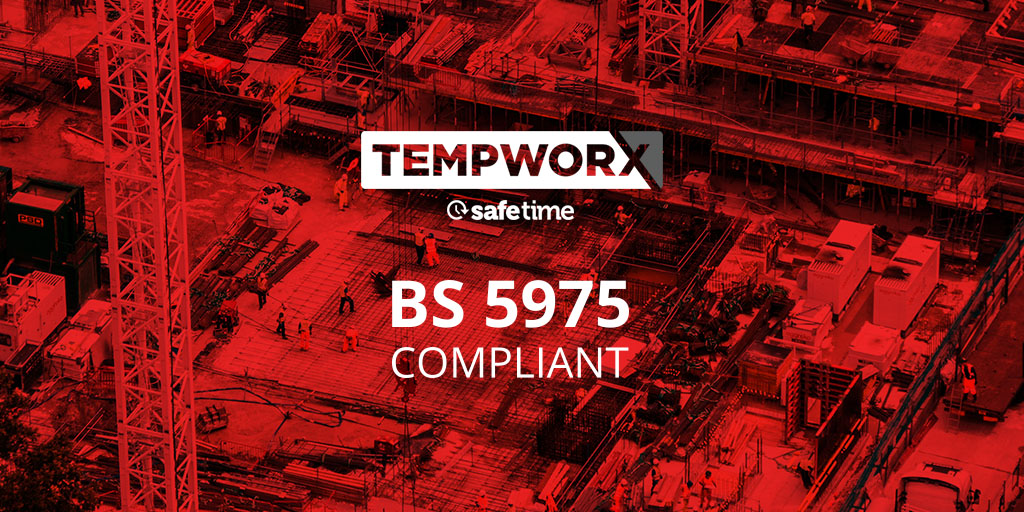 What is TempWorX?
TempWorX is an online management tool for all Temporary Works in the construction industry. TempWorX ensures that all 'works' on-site are designed, checked, constructed, inspected, loaded/used, adapted, maintained and dismantled in accordance with the requirements of Section 2 British Standard (BS) 5975.
TempWorX is a construction management platform for project managers in the building, property and installation industries. Designed to simplify workflow on projects, our innovative software will help you manage your projects, communication, and reports in a way never seen before.
More Information to Follow!
If you would like to inquire about TempWorX, please do not hesitate to contact us via:
hello@safe-time.co.uk or 0330 1315 223