Follow Us On Social Media!
Make sure to follow us on social media! Don't miss out on any updates from safetime®, as well as other exclusive content.
---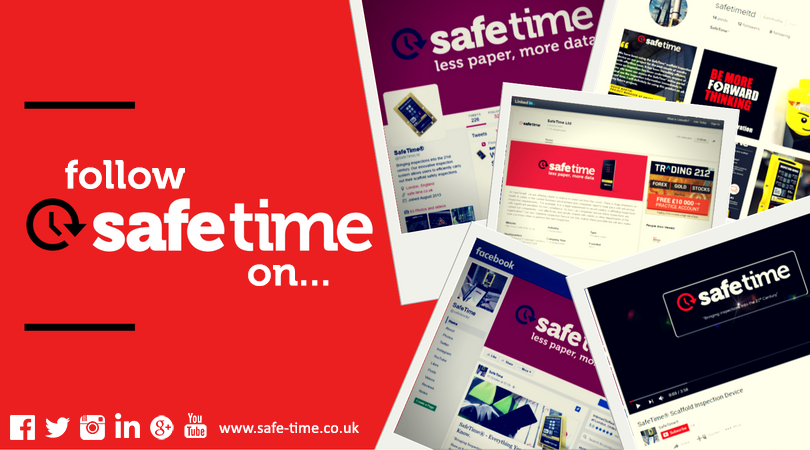 ---
Why not follow, like or link with us on social media? You can find us on: 
---
How we use social media:
We use social media in a variety of ways. For example, we like to react to industry news, update our followers on company news and share relevant and interesting information – just like you do with your friends and followers.
Also, watch out for promotions and competitions throughout the year!
You don't just have to pick up the phone to contact us anymore – We are on Facebook, Twitter, LinkendIn etc…
We know that not everyone wants to ask us questions over the phone or by email – so we are more than happy to answer your  questions on your chosen channel, whether it is via @reply, direct message or a post on a wall. We aim to answer all questions as soon as we can and do monitor all our social channels outside normal office hours.