London Bridge Station Redevelopment 
Network Rail is rebuilding London Bridge station with more space, making it easy to use, with great facilities. They're doing this work in phases as part of the Thameslink Programme, so the station can remain open throughout construction. London Bridge is the fourth busiest station in the country, bringing around 56 million passengers into the city each year. The changes being made will allow more Thameslink trains every day – up to 18 trains an hour through London Bridge – offering better connections than ever before.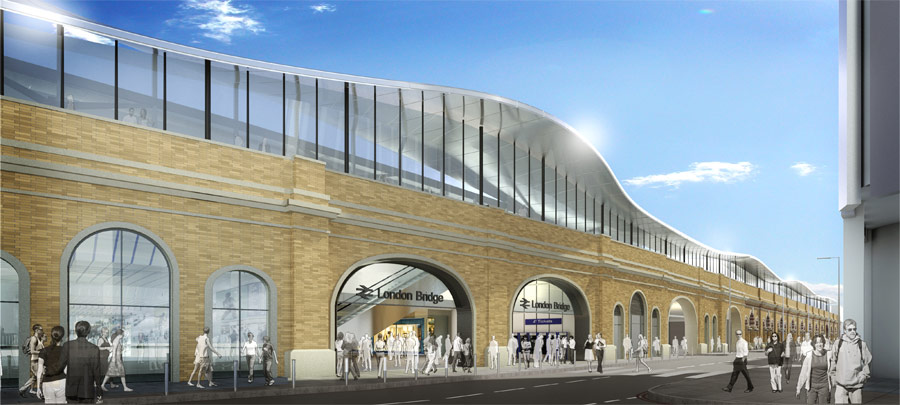 ---
Watch Network Rail's Official Redevelopment Video:
London Bridge Station Redevelopment project:
"The iconic London Bridge is the fourth busiest station in the country, bringing around 56 million passengers into the city each year. The station – the oldest rail terminus in London – is an integral part of the £7 billion Thameslink railway through the heart of London. We've made excellent progress elsewhere along the route rebuilding stations at Farringdon and Blackfriars, and implementing a new signalling system to enable 24 trains per hour to carry passengers through central London." – Network Rail
---
safetime® on the London Bridge Station Redevelopment:
safetime® was chosen by Costain for their scaffolding inspections and reports on the project. Our Inspect7 device and online portal has been used across the project for all of the scaffolding and temporary work inspections. The project has used over 1000 Inspect7 devices over the course of the redevelopment.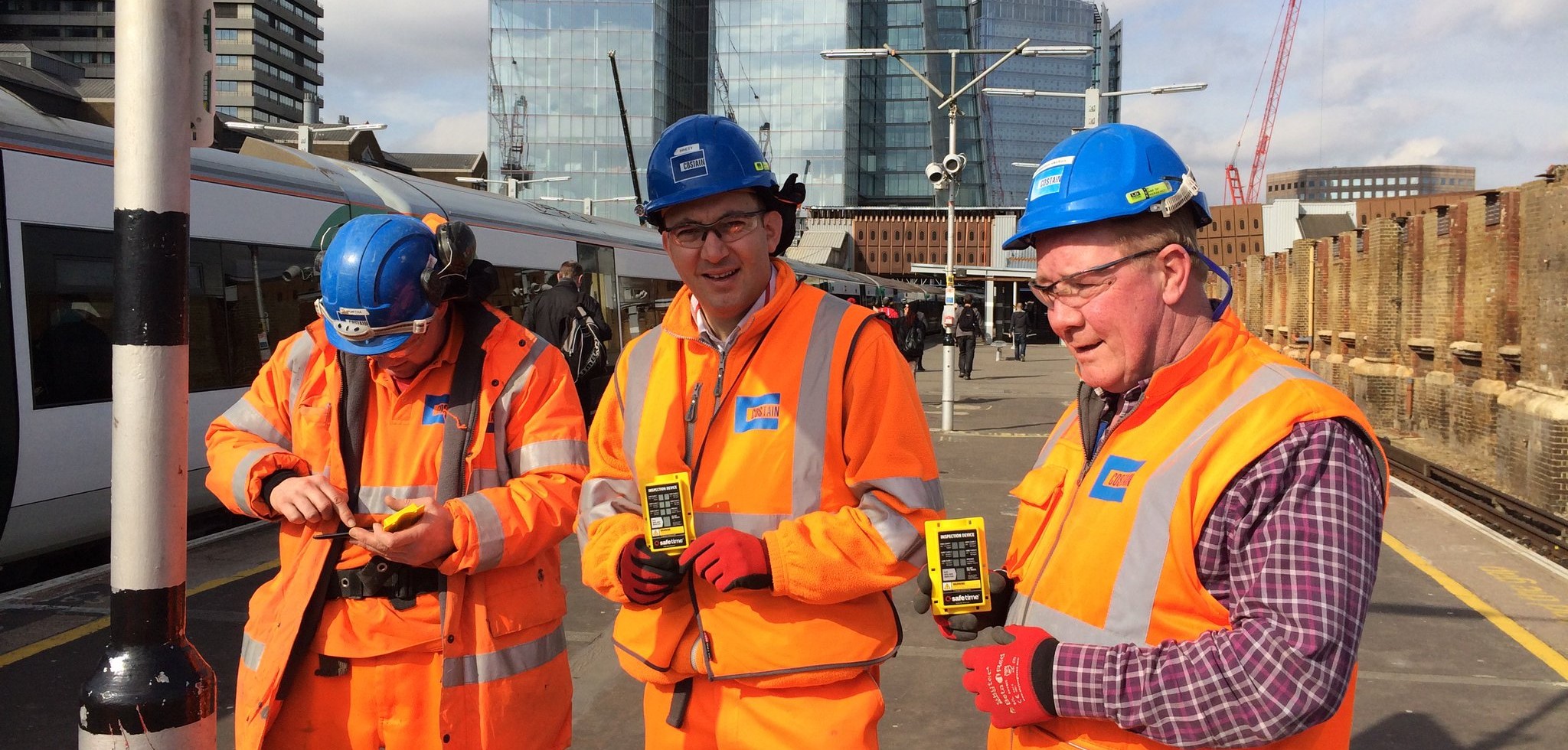 Here's what Steve Skelton (Project Scaffold Manager at Costain) had to say about safetime®:
The repetitive hard copy scaffold register is now gone, instead a copy is now stored securely on the safetime® cloud and is synced automatically in real time during our inspection process, this saves us both time and cost. We are particularly impressed by the alerts system which lets us know when our scaffolds are coming up for inspection and notifies us of any high wind speeds. Access to all this information can be gained 24/7 from any computer/hand held device with an internet connection. Steve Skelton | Project Scaffold Manager
---
Want safetime® on your projects?
Are you working on a large project such as 'London Bridge Station Redevelopment', and need a complete project management solution? Or perhaps you are working on a smaller project and need a simple solution for your scaffolding inspections?
Here at safetime® we pride ourselves on innovation, and we can adapt our software to suit your specific needs and requirements. 
If you are interested in implementing safetime® to your project, please do not hesitate to get in contact! Simply send us a message using our Support Form. Or alternatively, call us on  0330 223 1315.