The safetime® Online Shop
New and current safetime® customers can now purchase Inspect7 devices through our online shop! It couldn't be easy to order your scaffolding inspection devices! ? ?
---
Where do I find the shop?
The online shop can be found by navigating to the top right-hand corner of the website menu. Look for the page label 'Shop' as in the below image: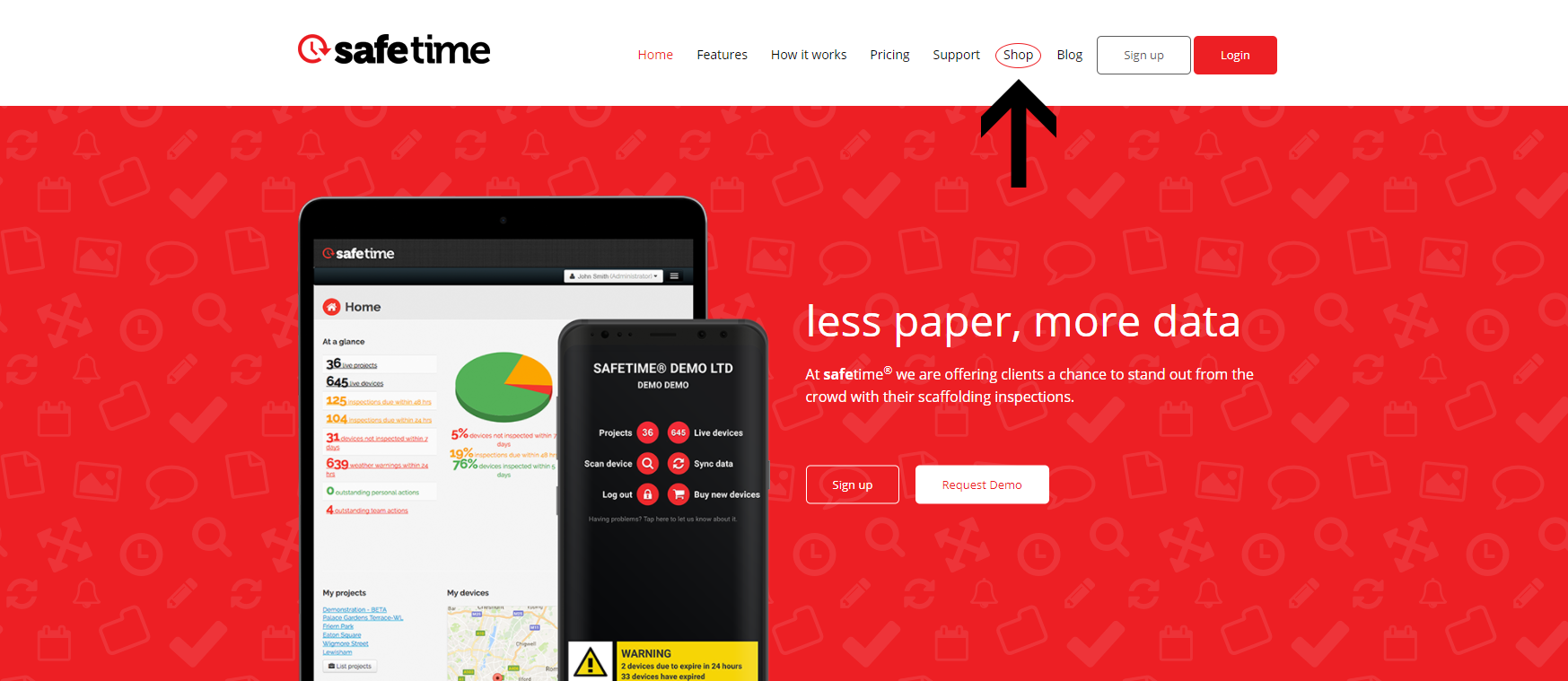 ---
Take a look now!
Ready to make your first Inspect7 purchase? ?