iOS available using Inspect7 Labels!
safetime® is pleased to announce the release of our iOS application for Inspect7®, the "award-winning" digital inspection system for the construction industry. The launch of Inspect7® on iOS comes shortly after our recent hardware release of Inspect7® Labels. Our new NFC inspection labels enable compatibility with iOS, finally allowing users to carry out inspections with their iPhone!
---
The iOS Solution
As many Inspect7® users will know, creating an iOS compatible app for our inspection system has always been a top priority for us. Due to our traditional inspection device having a visual display and Apple's NFC restrictions to third-party applications, it wasn't possible for us to release an iOS application that would work with our devices.
However, that hasn't stopped us coming up with a solution. Our dedicated team have worked hard creating a new passive inspection system, implementing new hardware, that will now allow users to carry out their inspections using an iOS device!
Inspections with iOS
As mentioned before, inspections on iOS can only be carried out using our new hardware, Inspect7® labels. The Inspect7® app on iOS works in exactly the same way as our Android app that users are already familiar with. Small UI changes have been implemented to make the app run smoothly on the Apple operating system. The inspection label can be scanned very easily using an iPhone, making a connection from almost any point on the label.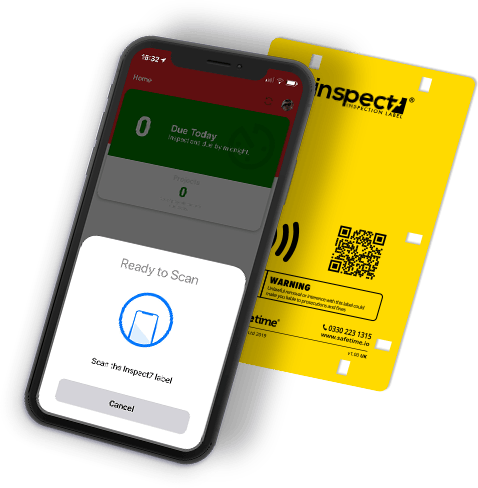 Download
The Inspect7® app can be downloaded now from the App Store on your iOS device. For iOS users, the app is only compatible with iPhone models 7 and above.