Inspect7 Device – Immediate Visual Notification
The Inspect7 device ensures site safety with its immediate visual notification. Simply put, the LCD display on the device acts as a glorified egg timer, counting down to the next inspection due date. Despite being so simple, this has to be one of the most important features of the device for maintaining safety. (See all features)
---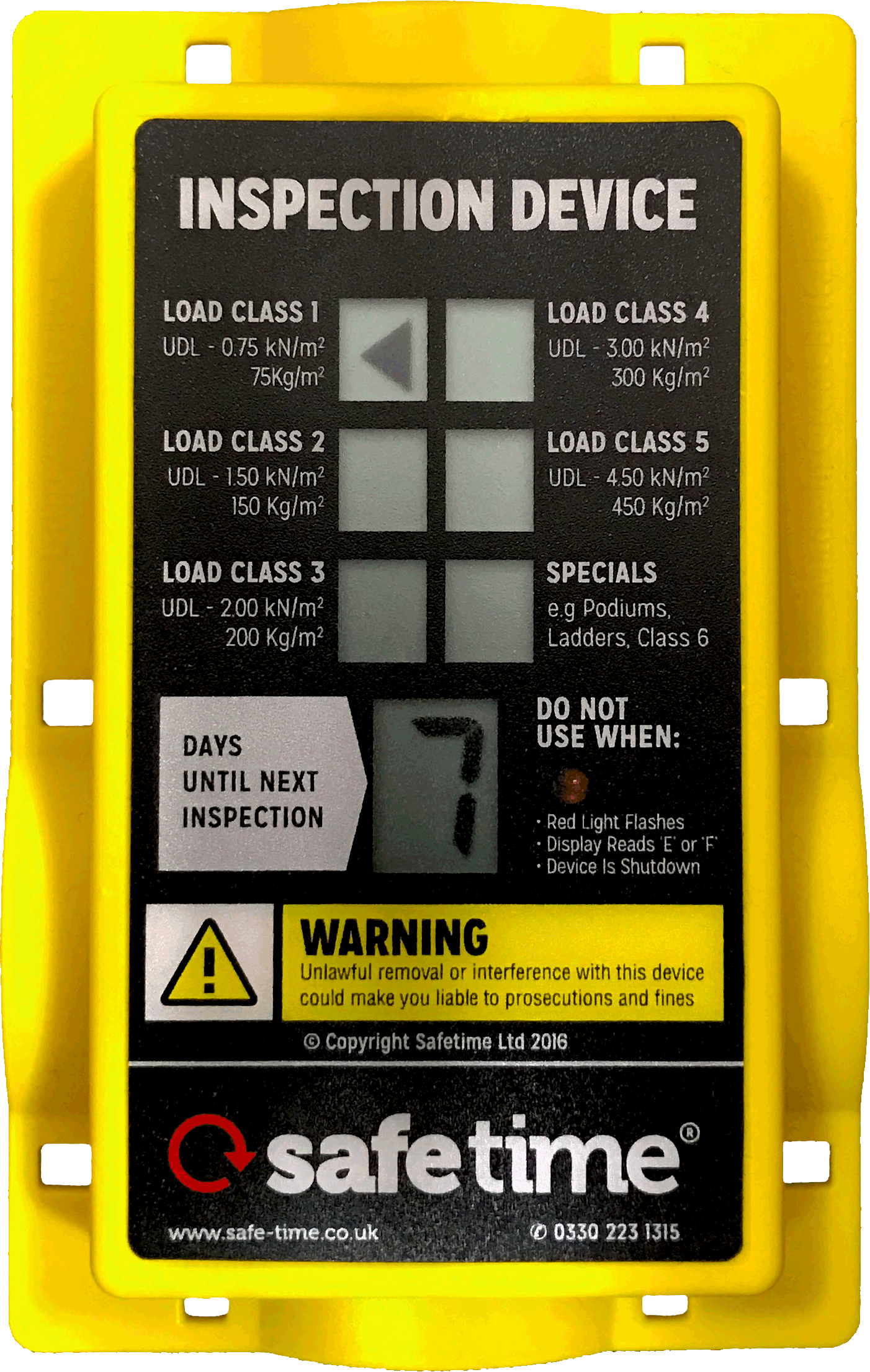 Inspect7 Device – Immediate Visual Notification
---
How does it work?
Once the countdown reaches zero and the device has still not been inspected, the display will then show the letter 'E' for expired, which will deem the scaffolding unsafe until it has been reinspected.
If for what ever reason the scaffolding becomes unsafe before the next inspection is due, you can fail the device using the safetime® app. This, therefore, updates the screen with the letter 'F'. This becomes an immediate visual notification that the scaffolding is unsafe and should not be used.
Once the scaffolding has been deemed safe, a simple inspection will update the screen with the appropriate information.
Conclusion:
In conclusion, this simple but effective feature is a great tool for everyone on site. It ensures safety for everyone using the scaffolding as they immediately know whether the scaffold is safe to use. It also provides the site manager/health & safety manager with the safety of the scaffold. This information is also updated in real time to the safetime® portal so that even employees and clients back in the office can access it. 
When it comes to safety, there's nothing better than an immediate visual notification! ?
---
The "'E & F" feature is one of many new features added to the version 2 device. Take a look at all of its new features: Inspect7 Device Version 2.0!