Out with the old, in with the new
As you may already be aware, we have been running a beta version of the new Inspect7® portal over the last few months. We are now excited to announce that it is ready to go fully live! This means that the current CBC portal will soon be decommissioned and from Friday the 15th of June will no longer be accessible.
---
We really appreciate everyone who has tested the Inspect7® beta over the last few months. If you haven't already tried the new Inspect7® portal, don't worry, we have carefully redesigned the portal so that it matches our new look, without making any fundamental changes that affect usability.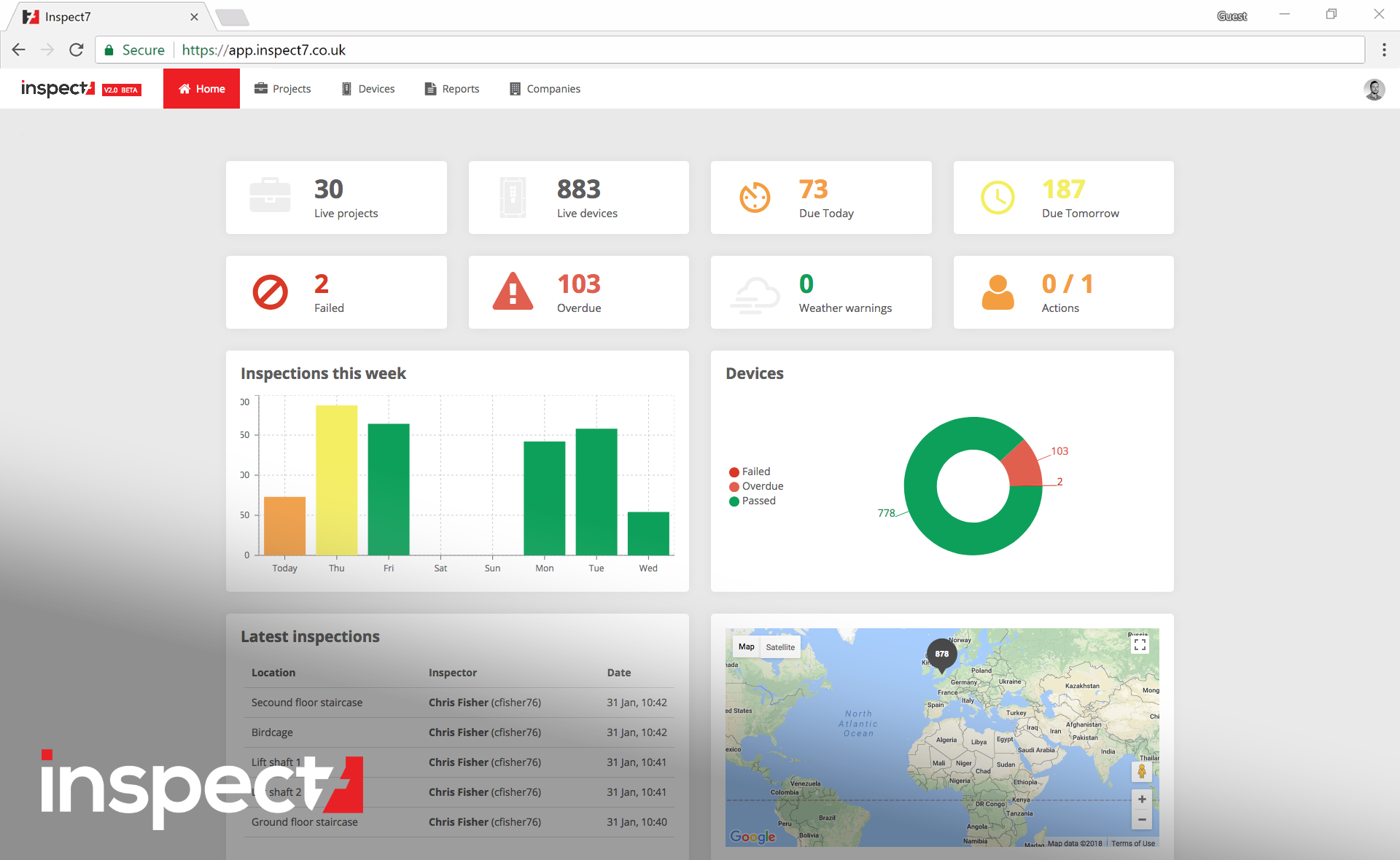 Beta app testing
Not only have we launched a new portal, we have also been creating and very close to releasing a new Inspect7® app! We are looking for clients to be part of our beta testing programme for the Inspect7® app before it's full launch. If you're interested in becoming a beta tester please contact us.
---
Support
If you have any questions regarding moving over to the new portal, please do not hesitate to get in contact via hello@safetime.io or call us on 0330 223 1315.