Build your own inspection questionnaire
Our latest update allows users to create and design their very own custom questionnaires so that they can inspect any asset they require using our digital inspection system. Custom questionnaires, alongside our new passive inspection labels, make the possibilities for inspections limitless. However, for now, we are going to focus on inspection possibilities within the construction industry. Through the online Inspect7® portal, users will be able to use our questionnaire builder that will allow them to create a brand new and tailored custom questionnaire for inspections.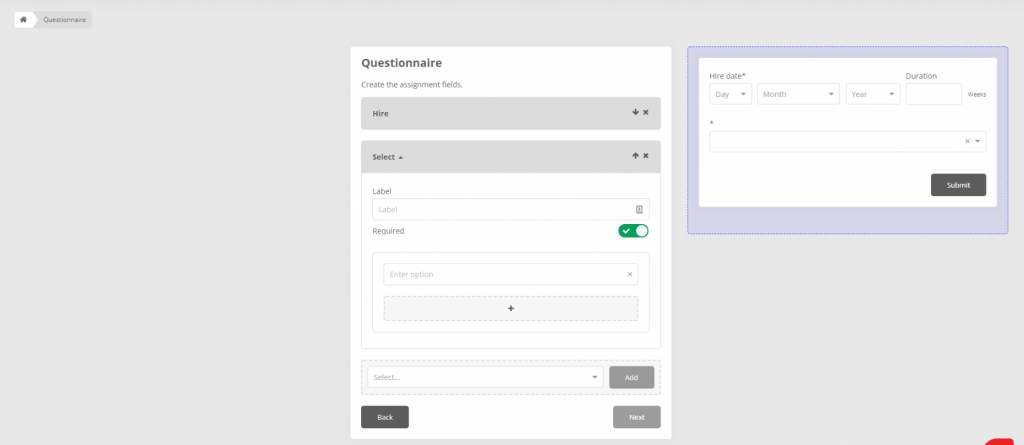 Types of inspections
The inspections you could carry out with our custom questionnaires are endless! But here are a few examples of what some of our clients are already using it for and what we think it would be great for…
Working at Height
Scaffolding, Mobile Towers, Ladders, Podiums, Steps & Stools
Plant, Vehicles & Machinery 
Forklifts, Telehandler, Lifting Equipment, Cherry Pickers, MEWP, Pallet Trucks, Machinery, Racking & Shelving, Electrical Equipment
Health & Safety Monitoring
From whether all operatives have the correct PPE to whether the site canteen is fit for purpose…
Equipment 
Tools, Harnesses etc
Public Repository
The public repository allows you to choose an existing questionnaire from the database that another user has already created. User-created questionnaires are checked and approved by us before they are adding to the database.
Send us your questionnaires
We understand that creating your own custom questionaries may be time-consuming or technically challenging. If you have a custom questionnaire in mind that you would like to build and implement as part of your inspections using Inspect7®, we are happy to help you build it! As part of the gold subscription service, a safetime® representative will work with you to build your very own custom questionaries to use with Inspect7®.